06.10.2009 | kibl
I denne uge har Institut for Sprog og Erhvervskommunikation besøg af to af verdens førende forskere i kriseledelse - professor Robert L. Heath og professor W. Timothy Coombs.
Anledningen er et ph.d.-kursus i krisekommunikation, hvor de to forskere skal præsentere deres nyeste teorier inden for krisekommunikation og kriseledelse.
Kort om de to forskere: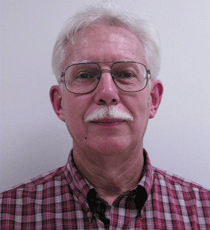 Robert L. Heath is professor emeritus at the School of Communication University of Houston and Academic Consultant in the College of Commerce, Faculty of Management and Marketing at the University of Wollongong in Australia. Heath is one of the academic pioneers in examining the history and theoretical foundations of strategic issues management. He is author or editor of 12 books (and 2 second editions) and 100 articles in major journals and leading edited books. In addition to strategic issues management, he has written on rhetorical theory, social movements, communication theory, public relations, organizational communication, crisis communication, risk communication, terrorism, and reputation management. He edited the Encyclopedia of Public Relations and the Handbook of Public Relations. He has lectured in many countries, to business and non-profit groups, and for various professional organizations. In May 2007, he was saluted by the Issue Management Council for his leadership over three decades to foster mutual interests between the corporation and all stakeholders and stake seekers.
W. Timothy Coombs holds a Ph.D. from Purdue University in Issues Management and Public Affairs and is an Associate Professor in the Communication Studies Department at Eastern Illinois University. Dr. Coombs has been involved in the teaching and practice of public relations for over 20 years. His primary research area is crisis research with a focus on the development and testing of the Situational Crisis Communication Theory (SCCT). His crisis research was awarded the 2002 Jackson, Jackson, and Wagner Behavioral Research Prize from the Public Relations Society of America. His book, On Going Crisis Communication, won the PRIDE Award for Best Book in 2000. He has also won a PRIDE Award for Best Article in 2002. He has published articles in Management Communication Quarterly, Journal of Public Relations Research, Journal of Business Communication, Journal of Public Affairs, Public Relations Review, and Communication Studies. He has given public relations-related presentations to a variety of professional and academic groups throughout the United States. Dr. Coombs has also lectured on public relations-related topics in Australia, Austria, Egypt, Norway, and the United Kingdom
Studerende