AU needs you: Stand for election!
Do you have ideas for how to make your degree programme even better? Stand for election to your local board of studies and academic council and make your voice count. You can register your candidacy between 6 and 12 October.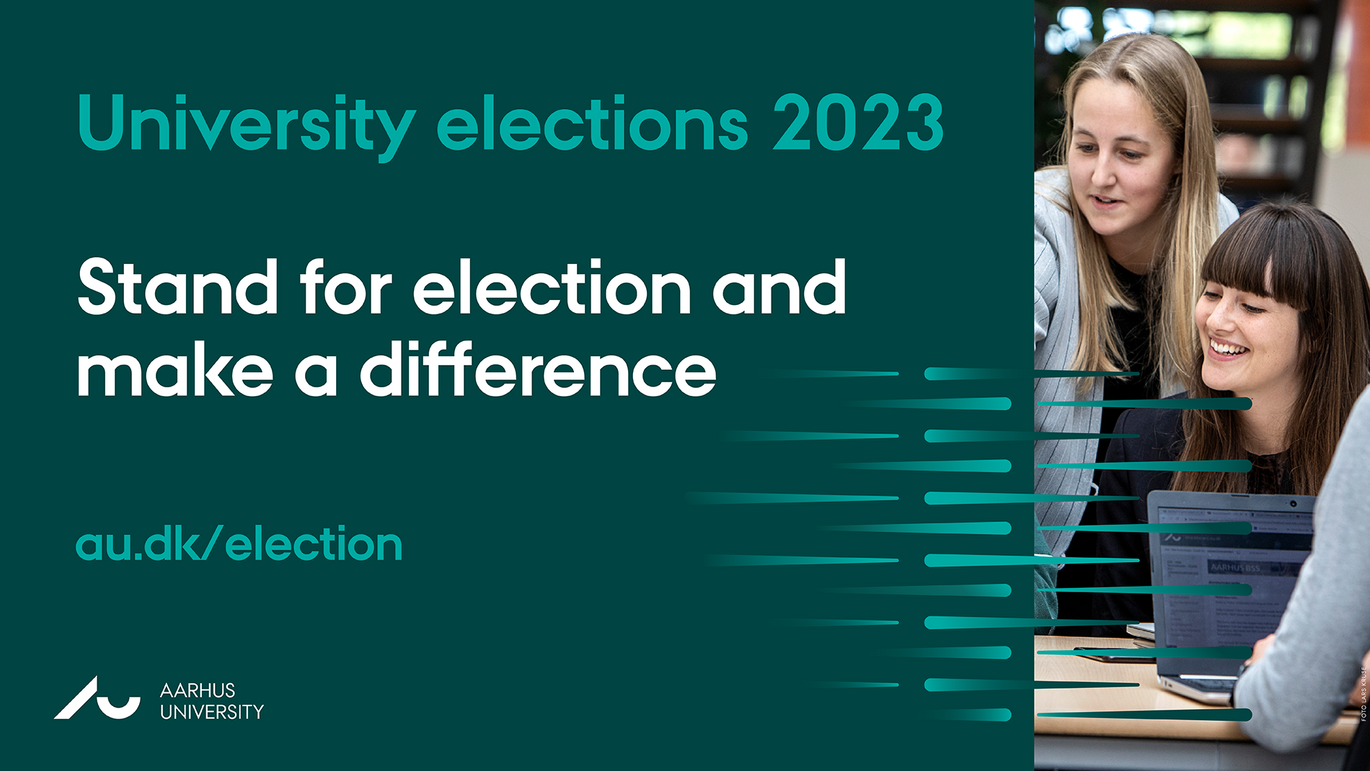 In November, it will be time for students to elect their representatives to the AU Board, the various boards of studies, and the five academic councils. Could you be one of them?
As a member of the board of studies or the academic council, you will have a say in important decisions on topics such as academic regulations, exam planning and teaching assessments. You will also get the chance to help implement all the small and large initiatives that can improve your life as a student.
As well as having your say, you'll also gain valuable experience within university politics, impressive content for your CV, and a new network.

This year, in addition to the general student elections, there are also elections PhD students can participate in, for example for seats on the PhD councils.
How to stand for election:
If you want to get involved, you can register as a candidate online between 09:00 on Friday 6 October and 12:00 on Thursday 12 October.
In the e-vote system, you can also check what elections you're eligible to stand and vote in.
Read more about registration and AU's democratic decision-making bodies at au.dk/election
Watch a video about standing for election
---
Elections at AU
Each year in November there are elections at Aarhus University. This is when members are elected to various councils, boards and committees as well as the AU Board. Who can vote and for what offices varies over a four-year period. This year, both students and staff can vote in an election that takes place between 13 and 16 November. Find out more at au.dk/elecion